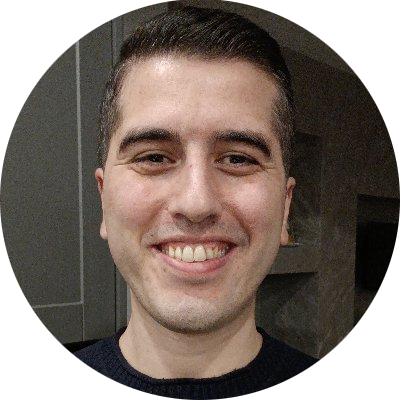 Kaan Akşit is an Associate Professor in the Computer Science department at University College London, where he leads the Computational Light Laboratory. Kaan received his PhD degree in electrical engineering at Koç University, Türkiye*, in 2014. His M.Sc. degree is in electrical power engineering from RWTH Aachen University, Germany, obtained in 2010. Kaan obtained his B.S. degree in electrical engineering from Istanbul Technical University, Türkiye, in 2007. Kaan researches the intersection of light and computation, including computational approaches in imaging, graphics, fabrication and displays. Kaan's research works are widely known among the optics and graphics community for his contributions to display technologies dedicated to virtual reality, augmented reality, and three-dimensional displays with glasses and without glasses. He worked as a research intern in Philips Research, the Netherlands, and Disney Research, Switzerland, in 2009 and 2013, respectively. In addition, he was a research scientist at NVIDIA, the USA, between 2014 and 2020. He is the recipient of Emerging Technologies best in show awards in SIGGRAPH 2018 and SIGGRAPH 2019, DCEXPO special prize in SIGGRAPH 2017, the best papers in IEEE VR 2017 and ISMAR 2018, and best paper nominee in IEEE VR 2019 and IEEE VR 2021.
Keywords: Computational Light, Computational Displays, Perceptual Graphics
Websites: Personal website, Computational Light Laboratory, Odak Toolkit
Public engagements: High-Beams Seminars, Research Hub
For more details about Kaan's academic profile such as conflicts, list of talks or academic servies, please visit biography section of this website.
news
| | |
| --- | --- |
| Jan 4, 2023 | 🙏 We are thankful to Oracle for offering us to rely on their cloud infrastructure support for our computational loads. We had to decline their award as we have purchased new computational resources most recently. |
| Nov 18, 2022 | 📰 Our paper, Unrolled Primal-Dual Networks for Lensless Cameras, is published at Optica's Optics Express. A copy of the manuscript can be found here. This work is a result of a collaboration with Oliver Kingshott, Nick Antipa and Emrah Bostan. |
| Oct 25, 2022 | 📰 Our paper, Metameric Inpainting for Image Warping, is published at IEEE's Transaction on Visualization and Computer Graphics. A copy of the manuscript can be found here. This work is a collaboration between Rafael Kuffner dos Anjos, David Robert Walton, Sebastian Friston, David Swapp, Anthony Steed and Tobias Ritschel. |
| Oct 19, 2022 | 🗣️ Kaan helped organizing Optica's Frontiers in Optics Augmented Reality and Virtual Reality theme for 2022. |
| Oct 17, 2022 | 🗣️ Kaan presented an invited talk titled Realistic Image Reconstruction with Multiplane Computer-Generated Holography at Optica's Frontiers in Optics Augmented Reality and Virtual Reality theme for 2022. |
Projects