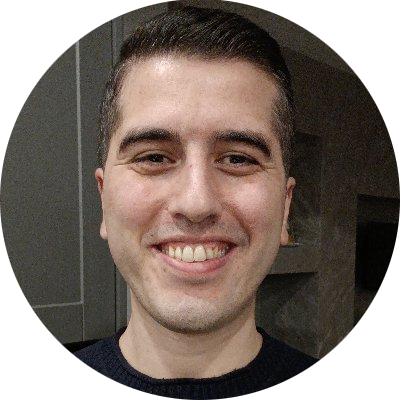 Kaan Akşit is an Associate Professor in the Computer Science department at University College London in the United Kingdom, where he leads the Computational Light Laboratory. Kaan received his Ph.D. in electrical engineering at Koç University, Türkiye*, in 2014. His M.Sc. degree is in electrical power engineering from RWTH Aachen University, Germany, in 2010. Kaan obtained his B.S. in electrical engineering from Istanbul Technical University, Türkiye, in 2007. Kaan researches the intersection of light and computation, including computational approaches in imaging, graphics, fabrication, and displays. Kaan's research works are widely known among the optics and graphics community for his contributions to display technologies dedicated to 3D, virtual reality, and augmented reality. He worked as a research intern in Philips Research, the Netherlands, and Disney Research, Switzerland, in 2009 and 2013, respectively. In addition, he was a Senior Research Scientist at NVIDIA, the USA, between 2014 and 2020. He received Emerging Technologies Best in Show awards in SIGGRAPH 2018 and SIGGRAPH 2019, DCEXPO special prize in SIGGRAPH 2017, the best papers in IEEE VR 2017 and ISMAR 2018, and the best paper nominee in IEEE VR 2019 and IEEE VR 2021.
Keywords: Computational Light, Computational Displays, Perceptual Graphics
Websites: Personal website, Computational Light Laboratory, Odak Toolkit
Public engagements: High-Beams Seminars, Research Hub
For more details about Kaan's academic profile such as conflicts, list of talks or academic services, please visit biography section of this website.
news
| | |
| --- | --- |
| Oct 13, 2023 | 🗣️ Kaan helped organizing Optical Waveguides: A key to Socially Acceptable Augmented Reality Glasses? as an Optica Incubator. Kaan also gave an invited talk titled Role of Differentiable Models in Computational Display Research at the same incubator event. |
| Oct 11, 2023 | 🗣️ Kaan attended and presented at Meta's Academic forum 2023 upon Meta Reality Labs invitation. Kaan's talk is titled Unlocking Next-Generation Display Technologies with Holography. |
| Oct 10, 2023 | 🗣️ Kaan helped organizing Virtual Reality and Augmented Vision theme at Optica's Frontiers Optics. Kaan also gave an invited talk on his group's work, Headsetless Holographic Virtual Reality Displays in the same theme. |
| Aug 16, 2023 | 🗣️ We are grateful to Optica for inviting our Ahmet Hamdi Güzel to present his work at the Vision and Color summer data blast webinar. Have you missed it? The recording is now online. |
| Jun 28, 2023 | 🗣️ Kaan presented an invited talk titled Could holographic displays be the key to achieving realism? at Stanford University. |
Projects